Doctors
Doctor Michaël Papaloïzos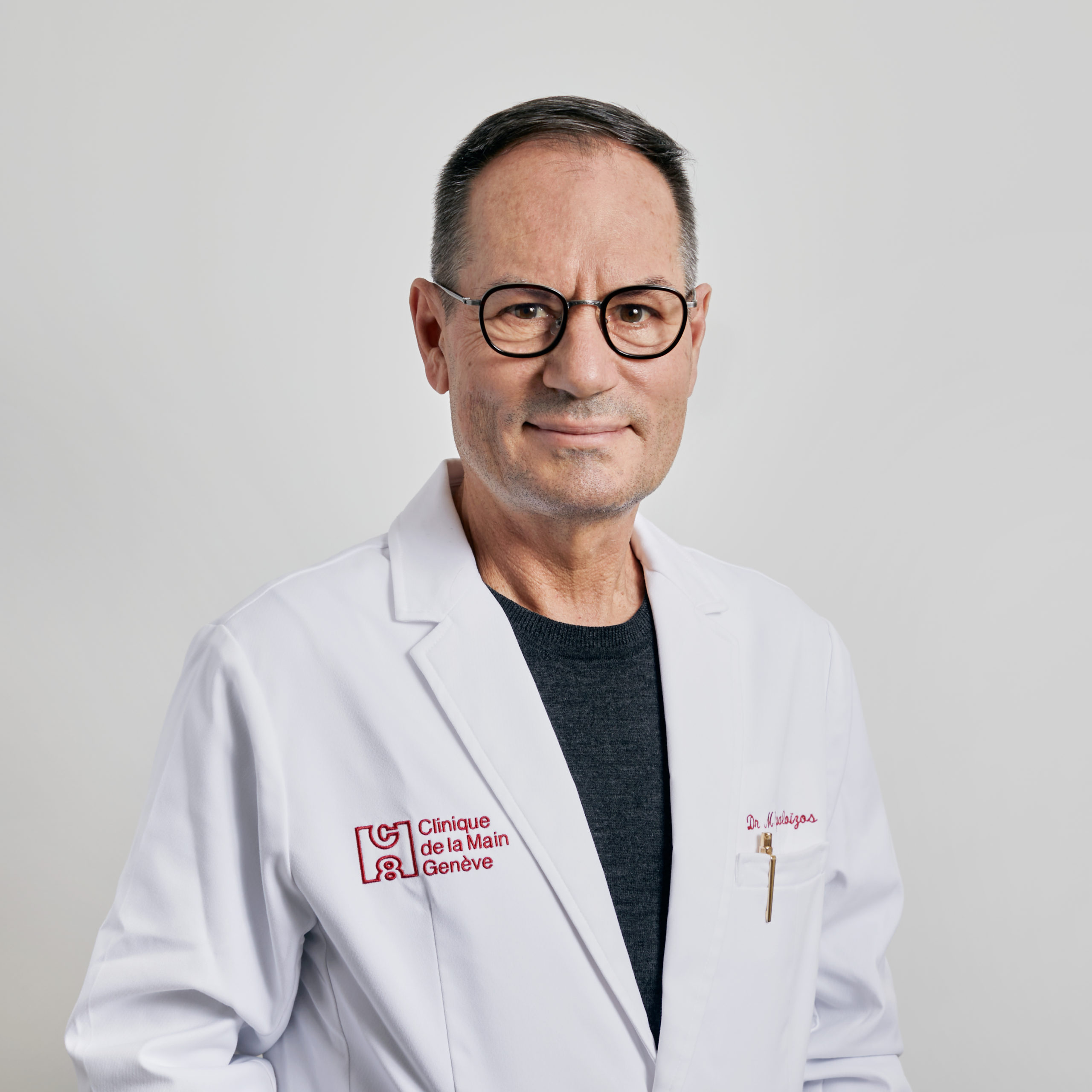 Born 1960, Neuchâtel, Switzerland
Medical education, Lausanne University School of Medicine, Switzerland, graduated 1986
Doctoral Thesis, Lausanne University School of Medicine (1994)
Traumatology and orthopaedic surgery, Neuchâtel and CHUV Lausanne (1987-1988)
Peripheral nerve, plexus and hand surgery, the Longeraie Clinic, Lausanne (1989-1991)
Fellowship in plastic, reconstructive and hand surgery, Zurich University Hospital (1992-1994)
One year research fellowship, Lund University and Malmö Hospital, Sweden (1995)
Consultant, Hand Surgery Unit, Geneva University Hospital (1996-2001)
Previously Associate professor, Plastic Reconstructive and Hand Surgery, Lausanne University Hospital.
2001 Sumner L. Koch Award of the Chicago Society for Surgery of the Hand (ASSH 2000, Baltimore)
34 peer-reviewed publications, co-author Handbook of Hand Surgery (Elsevier Masson, Paris 2014-2015, author of several book chapters in Hand and peripheral nerve Surgery.
Previously reviewer, Journal of Hand Surgery (European Edition, 2010-2018)
Corresponding Editor, Journal of Hand Surgery and Rehabilitation, Paris
More than 100 presentations at national and international meetings.
Membership:
Swiss Society for Hand Surgery (1997)
FESSH, Federation of European Societies for Hand Surgery (1997)
ASSH, American Society for Surgery of the Hand (2001)
Swiss and European Society for Neuroscience (1999)
FMH, Swiss Medical Federation
AMGe, Geneva Medical Association